About Us
HDQ Accountants are among the most trusted business and investment advisors in Australia, providing tax and financial consultancies to businesses.
Our team of experts really take the time to understand your business needs and goals. Our values ensure we deliver reliable and effective accounting solutions that will enable you to better manage your finances and business.
While we also deal with SMSFs and investment tax planning, our expert partners can attend to investment advice, income insurance, home loans, and the like, so don't hold back your questions that involve other areas.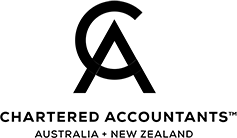 Our Vision
To help the local community be able to grow and manage their businesses in order to make a lasting impact to the lives of others.
Our Mission
To educate and share the knowledge of the financial world to help every person achieve more through wealth and business management.
Our Values
Honesty
Innovation
Integrity
Accountability
Meet Our Team
Our advisors will take care of you every step of the way.
Steven Quach, CA, B.Comm
Managing Partner / Founder
Steven focuses on proactive advisory and makes sure to educate his clients to be able to grasp every aspect of their business and wealth. Steven advises a wide range of industries including food and beverage, property developers, medical practitioners and commercial clients.
He is deeply involved with the everyday operations of his clients and encourages them to create the best possible life for themselves and their families.
Darshbir Virk, CA, B.Comm
Manager
Darshbir started out his career at PwC and Deloitte. During this time he worked as an auditor specialising in software as a service companies. He now manages a portfolio of high net worth private groups mainly in the hospitality and consulting industry.
His advisory style is data heavy and revolves around building and reviewing financial models.
Bleu
Office Meownager

Bleu is in charge of managing staff motivation and mental well being. He has continued to keep our staff and clients happy since joining our team.
What People Say
400+
Satisfied clients and companies that are already using our services. We're not only providing results but also seamless process and communications.
Very knowledgeable accountant with really indepth knowledge of property tax! I've worked with Steven for several years now and this tax advice has been very impressive. I highly reconmend Steven to anyone looking for an accountant who knows what they're saying.
Dominic Tran
10:32 28 Mar 22
Very good service. Steven is very knowledgeable, I highly recommend him
Simon Leung
21:42 25 Mar 22
Very prompt response and from the very first meeting, I was impressed with his experience!
Billy Wonka
07:54 24 Mar 22
Great service with really quick turnarounds. Always a pleasure dealing with Steven
Mano Pulus
01:59 24 Mar 22
Excellent accountant that really helped me out with my business. Looked after me and went above and beyond many times. Steven is extremely professional and yet very friendly and humble. Cannot recommend enough.
Duy Phong Trieu
00:38 24 Mar 22
As a broker, I have dealt with Steven Quach a few times. He is responsive, knowledgeable, going beyond to assist his clients to achieve financial goal. Strongly recommended!
Schedule your free 1-on-1 consultation
Our team will help you figure out how to get on top of your finances and feel more secure.
Book a Call
Contact Us
HDQ Chartered Accountants
(02) 9000 1211
0433 889 609
145 Canley Vale Rd, Canley Heights NSW 2166